William James College and Middlesex Community College-A Perfect Fit
By Staff Report
Dec 6, 2022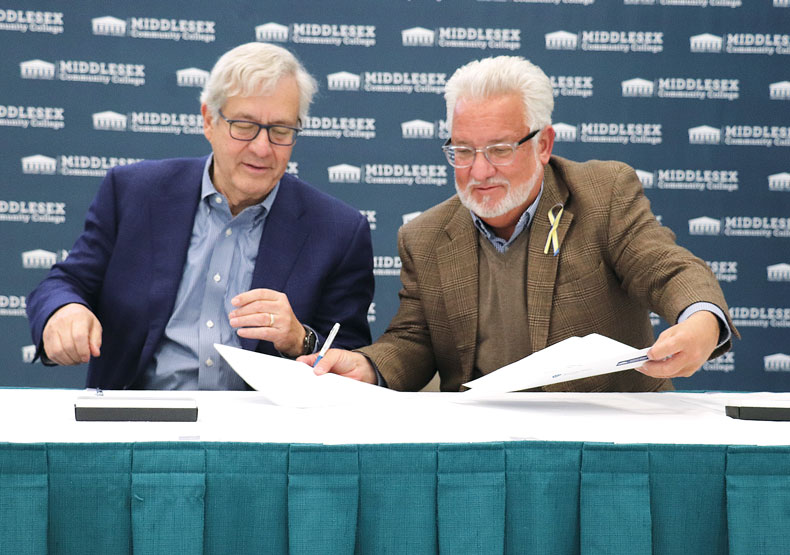 Middlesex Community College is an institution with diversity, equity, inclusion, accessibility, and workforce development at the center of its mission—in other words, a perfect fit for a partnership with William James College. Forming articulation or transfer agreements with local community colleges helps eliminate barriers for students looking to complete a bachelor's degree and enter the field of psychology and human services. With Middlesex, this partnership delves deeper than simply accepting credits.
"There is a great deal that benefits both institutions to meet our missions through this partnership, and it goes a lot further than a typical articulation agreement. The focus of the William James program on getting people out into the working world, providing scholarships, and offering opportunities for internships right in the first year is really attractive to a community college."

Matthew Olson, Dean of Liberal Arts, Middlesex Community College
The transition from a two- to four-year institution can be challenging. According to data collected by the National Student Clearinghouse Research Center, only 31 percent of students from community colleges transfer to a four-year institution. Less than half of this group finish their bachelor's degree within six years.
William James College's Bachelor of Science in Psychology and Human Services is not a traditional bachelor's program—it is intentionally designed to provide accessible education, practical training, and a supportive learning environment where students can finish the path to a bachelor's degree successfully.
"When we took a group of Middlesex students to William James, they commented on the strong multicultural activities, the supportive family feel, and how it felt like they would be cared about in a similar way to how it is at Middlesex," explained Olson. "What I kept hearing was 'this isn't what we expected.'"
Designed with the busy student in mind, the Bachelor's Completion Program is a 60-credit blended program that combines online courses, in-person residencies, and real-world internship experience. In addition to academics and field training, students are paired with a peer mentor, work closely with a faculty advisor, and have access to resources and programming from the William James College Dean of Students Office and Academic Resource Center.
Middlesex Community College students even have the opportunity to engage with the William James learning environment while still completing their associate's degree. As part of the partnership, MCC students can enroll in two bachelor-level courses at William James College.
"These students get a real taste of what it will be like to be at William James if they decide to go there," said Olson. This semester, five MCC students enrolled in these courses, mixing with William James students and learning from William James faculty members. To further increase accessibility to this opportunity, one of the in-person residencies for each course will be held at Middlesex's Bedford, Mass. campus.
"We are so excited about this partnership and the opportunity it offers for MCC students to seamlessly transition to, and find the support they need for success in the BS in Psychology and Human Services. We've worked together to create an important pathway for the next generation of highly skilled, culturally responsive professionals who will serve a behavioral health workforce in great need."

Joanne A. Thomas, Associate Vice President, Enrollment Management, William James College
Topics/Tags
Follow William James College
Media Contact
Katie O'Hare
Senior Director of Marketing