Dr. Leon O. Brenner Center for Psychological Assessment and Consultation
Overview
Psychological Assessment and Consultation for Children, Adolescents, and Adults
We provide comprehensive psychological assessment to address problems of development, learning, social-emotional functioning and adjustment for children, adolescents, and adults. The Center's staff of senior psychologists, doctoral students, and post-doctoral fellows work as a team to provide comprehensive evaluations, jargon-free reports, consultation, and advocacy to facilitate the implementation of assessment recommendations. Our thorough, accessible reports provide invaluable information to therapists, physicians, educators, employers, families, and individuals to assist with educational planning, treatment planning, job performance, psychotherapy, and personal growth.
Diversity, Equity, and Inclusion
The Brenner Center has a longstanding commitment to welcome and serve our whole community. We offer all people high quality, culturally responsive services while honoring race, religion, national origin, ethnicity, age, sex and fluidity of gender, sexual orientation, disability, socio-economic, immigration, or veteran status. Our staff strives to support and protect all people in an atmosphere that respects differences of all kinds. We believe it is the responsibility of the Brenner Center staff, partners, and patients to work toward greater inclusion, multiculturalism, racial justice, and equity.
About Dr. Leon O. Brenner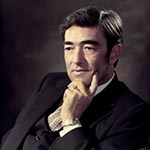 As a William James College Founder and faculty member, Dr. Leon O. Brenner dedicated his career to community service and clinical training. In addition to his teaching, administrative work and psychotherapy practice, Dr. Brenner had a special passion for psychological assessments. He saw the value of this service to schools, families, courts and working people as well as its central place in training sophisticated clinicians. The Dr. Leon O. Brenner Center preserves his commitment to training and the availability of expert psychological consultation to those in need.