Students Chosen as Representatives for Geropsychology Training Programs Council
By Staff Report
Aug 20, 2020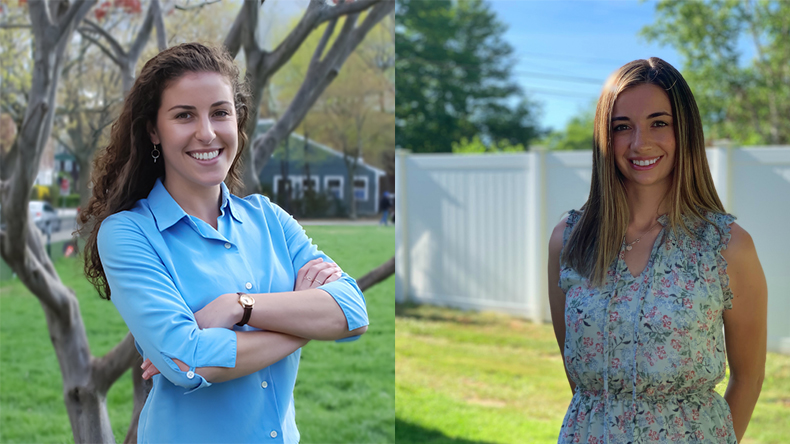 According to the U.S. Department of Health and Human Services, people 65 and older as the fastest-growing segment of the population in the country. The U.S. Census Bureau has predicted that within the next decade, older Americans will outnumber children for the first time in the nation's history.
"The United States is going to be facing a significant problem in the coming years," said Taylor Pestritto, a Clinical Psychology PsyD student concentrating in geropsychology. "The number of older adults continues to grow, but the number of mental health professionals in [geropsychology] does not. This population is markedly underserved and I feel called—not only to meet this need, but to influence others to do so as well."
Taylor Pestritto and fellow Clinical Psychology PsyD student and geropsychology concentration Michelle B. Jolson were selected to serve as student representatives on the board of the Council of Professional Geropsychology Training Programs (CoPGTP), a nonprofit organization comprised of organizations and individuals committed to the promotion of excellence in training in geropsychology.
Both students, who were recently featured in a CoPGTP newsletter, are intent on shifting the public narrative about older adults. Jolson says that she has "always been drawn to the stories of older adults. It's an incredible opportunity to hear a first-hand account from the unique perspective of one person in the midst of a greater historical context." She said she is drawn to geropsychology for the opportunity it affords to hear those stories and to support older individuals coping with the many diverse life circumstances that accompany aging.
"The older adult population is an extremely diverse population and we should look at it as such…," Jolson said. "[B]eing at least 65 years of age doesn't actually give us a whole lot of information about an individual. Therefore, it is important for us to be mindful of the implicit beliefs we have about aging and to not put older adults into one singular box."
Jolson recently presented doctoral project, Modifying Ageism Among the Aged, which examined intervention for internalized ageism through cognitive bias modification. Before coming to William James College, she studied at Brown University where she conducted her honors thesis research on the effect of mood on false memory creation. At William James, Jolson was active in the Gero Volunteer Corps and her graduate work has included field experiences in in-home therapy, outpatient mental health clinics, hospice care, and senior living facilities. She is now Chief Intern at the California Pacific Medical Center in San Francisco, California.
Pestritto came to William James College after graduating from the University of Massachusetts Amherst. With prior internship and service learning experience with older adults, she is currently completing a practicum with an individualized care program for older adults who want to live at home rather than a full-time care facility. During COVID-19, she has been working with Dr. Kate King, director of the William James College geropsychology concentration, to conduct twice-weekly wellness groups.
"The opportunities in this field are quite limitless," Pestritto said. "I love that as a geropsychologist, I can wear many hats."
Geropsychology was first recognized by the American Psychological Association in 2010 and William James College remains one of few institutions in the country that offers a concentration in the field. The concentration offers students knowledge, skills and expertise focused on the assessment and treatment of mental health in older adults.
Geropsychologists are employed in outpatient and long-term care facilities, private practices, academia, and research centers such as the National Institutes of Health. VA hospitals have been leaders in providing mental health care to veterans—suggesting an opportunity for connection to military and veterans psychology. Geropsychology also converges with other areas of focus, including forensic psychology as professionals in these fields may address issues of how dementia affects behavior and legal competency, as well as cases of physical and financial elder abuse.
William James College also provides services directly to older adults through public programs: The Alliance for Aging was established to help adults age wisely and well, and advocates for age-friendly community policy and practice. SageMind is designed to enhance memory and thinking as individuals age. The Dr. Leon O. Brenner Center for Psychological Assessment provides evaluative services for a range of ages, including specialized assessments for older adults.
William James College is proud to see Jolson and Pestritto embody our values in experiential education and social responsibility through their involvement with CoPGTP and commitment to geropsychology.
Topics/Tags
Follow William James College
Media Contact
Katie O'Hare
Senior Director of Marketing