Clinical PsyD Alum, Boston Marathon Bombing Survivor, Dr. Patrick Downes Talks with "Home Base Nation" Podcast
By Josh Rizkalla, Communications & Media Relations Associate
Apr 15, 2022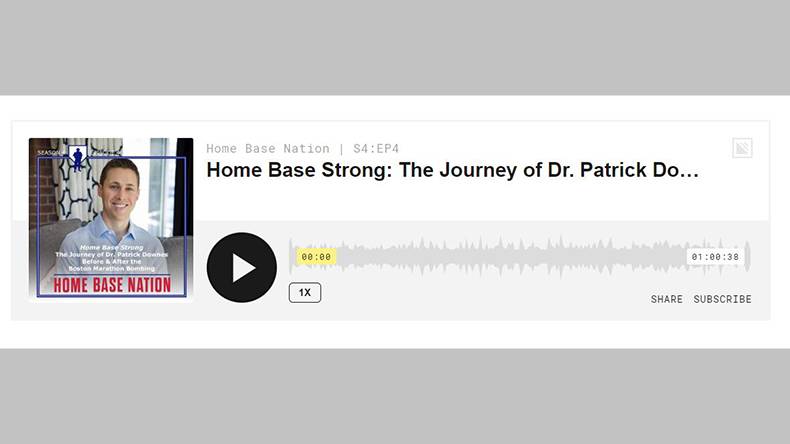 Boston Marathon bombing survivor and Clinical PsyD Alum Dr. Patrick Downes was recently interviewed by "Home Base Nation," a podcast produced by Home Base, a partnership of the Red Sox Foundation and Massachusetts General Hospital that supports veterans, service members, and their families.
Downes, who originally planned to pursue a career as a child and adolescent psychologist, today works as a psychologist for Home Base. On the podcast, he discussed how the trauma and injuries he and his wife Jessica sustained, as well as their rehabilitation at Walter Reed Hospital, led him to pursue a career supporting the mental health needs of service members and their families.
Listen to Home Base Strong: The Journey of Dr. Patrick Downes Before and After the Boston Marathon Bombing on the Home Base website.
Topics/Tags
Follow William James College
Media Contact
Katie O'Hare
Senior Director of Marketing