Boston25: Peace Corps Inspired Program Encourages Young People to Pursue Mental Health Careers
By Anne Wilson, Director of Communications
Jan 31, 2022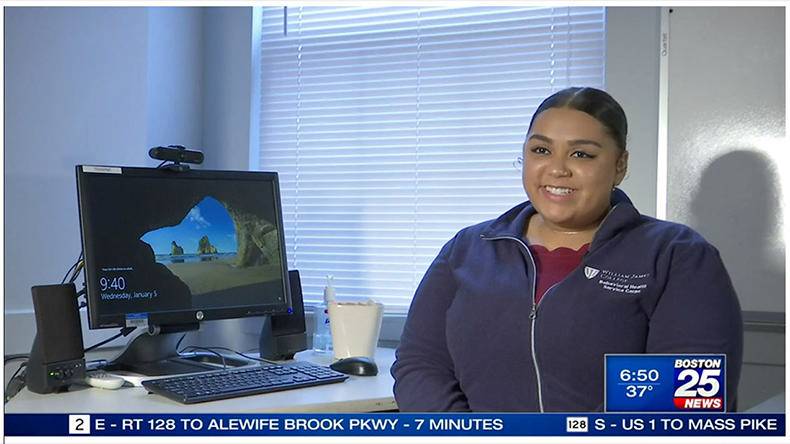 Mental health needs have increased dramatically during the pandemic, but the number of trained professionals remains too small to meet the need fully. Workforce inititives at William James College, like the Behavioral Health Service Corps℠ (BHSC), are designed to attract new and emerging talent to work in behavioral healthcare, and provide supportive pathways
Through the BHSC, recent college graduates like Whitney Enobakhare, spend a year exploring both a career and a path to, and through, graduate school. Enobakhare, now a student in the Master's in Clinical Mental Health Counseling program and care coordinator at North Suffolk Mental Health Association, was a member of the first BHSC cohort. "I don't think I would have the same opportunities if this program didn't exist," she told Boston25.
Dr. Gemima St. Louis, Associate Vice President for Workforce Initiatives and Specialty Training, Marc Abelard, Director of Strategic Partnerships and Workforce Development, and Jennifer Reis of North Suffolk Mental Health Association, were also interviewed.
Watch the story, Peace Corps inspired program encourages young people to pursue mental health careers," on the Boston25 website.
Popular Topics/Tags
Follow William James College
Media Contact
Katie O'Hare
Senior Director of Marketing and Communications