The Teaching Faculty Fellowship
By Staff Report
Dec 22, 2022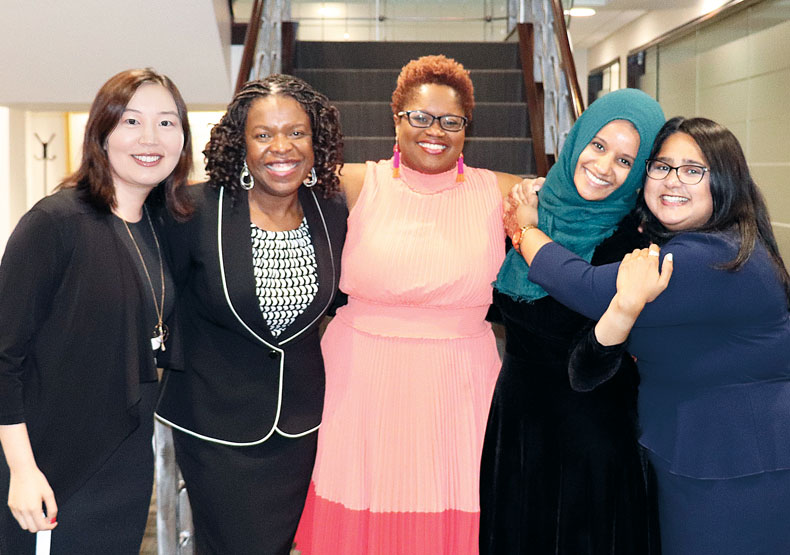 Three New Faculty Join Inaugural Program
---
The Center for Workforce Development has established innovative programs for those looking to begin or expand their training in behavioral health. These programs provide educational and mentorship opportunities for pre-college through graduate school students.
One of the Center's newest programs, the Teaching Faculty Fellowship (TFF), was created in partnership with the Office of the Vice President for Academic Affairs to provide these same opportunities to emerging faculty members who come from historically underrepresented backgrounds. The Fellowship will drive systemic changes in academia and improve outcomes among marginalized groups and underserved communities as it provides leadership, support, and vision to recently graduated core faculty candidates.
Through the program, the fellows spend one year as William James College faculty members, teaching, advising, and providing research supervision to students. They also engage in professional development opportunities and are mentored by core faculty members.
The inaugural group of faculty fellows, Dr. Hanan Hashem, Dr. Sejal Prajapati, and Dr. Ziyi Xiu, come to William James College with a wealth of clinical, research, and community advocacy experience with underserved and minoritized groups. Hashem is currently leading a three-year research project spanning several states on belongingness among Muslim youth in mosques. Prajapati has worked as a consultant to academic institutions and health departments offering strategies on resiliency and goal attainment, using a modified Acceptance and Commitment Therapy (ACT) intervention she developed. Xiu, a WJC alumna, has been a staunch diversity advocate as a representative on the Massachusetts Psychological Association's Board and was vital in the creation of the College's Asian Mental Health program.
Dr. Natalie Cort, director of the program and co-director of the Center for Multicultural and Global Mental Health, shared that she is thrilled with the first group of faculty fellows.
"These three lovely new faculty members care deeply about social justice and are excited to teach and mentor students in innovative and inclusive ways," Cort said. "They are intellectual powerhouses, and I am grateful that in a sea of competitive professional opportunities, they chose to provide their talents and expertise to William James College."
Topics/Tags
Follow William James College
Media Contact
Katie O'Hare
Senior Director of Marketing