William James College Launches Training Center for Law Enforcement and Mental Health Professionals; Sarah E. Abbott, PhD LSW, Named Inaugural Director
By Staff Writer
Nov 25, 2021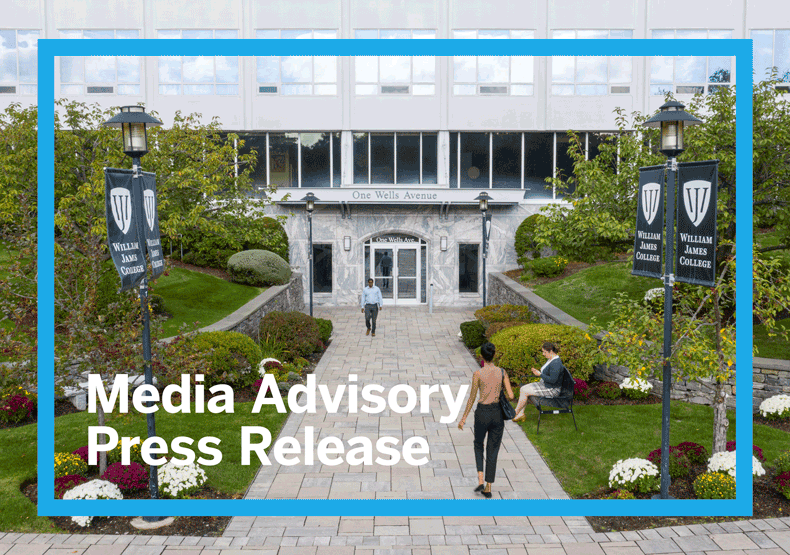 FOR IMMEDIATE RELEASE
NEWTON, Mass., November 25, 2021 — William James College has announced the appointment of Dr. Sarah Abbott as the inaugural director of the William James College Center for Crisis Response and Behavioral Health. The center will be the first practical training program housed within an academic institution designed to provide frontline responders, including police, fire, EMTs, and clinicians alike, mental health and substance use-related crisis response training. Abbott also joins the college faculty as an Associate Professor of Counseling and Behavioral Health.
"Dr. Abbott is an international expert on psychological first response and brings a wealth of experience to William James College," said William James College President Nicholas Covino. "One of the first in the nation to create effective partnerships between mental health and first responders, Dr. Abbott is uniquely positioned to provide training to our students and first responders and to address a critical need for reimagining and to expand the roles and opportunities in public safety."
Abbott has dedicated her career to providing police agencies with a working roadmap to ensure that encounters with individuals in situational, substance-related, or mental health crises have safe and effective resolutions and that the mental health needs of persons involved in traumatic events, including the officers themselves, receive appropriate care and attention.
Abbott was instrumental in the launch of what was then called the Framingham Jail Diversion Program. This co-responder program embeds a staff of clinicians within the police department. In co-responder models, clinicians respond to calls alongside officers and attend to a variety of mental health needs that can be present at a scene (which can include situations involving a person who is experiencing a mental health emergency, working with someone who has experienced or witnessed a loss or traumatic event, or where substance use may be involved, among other scenarios). Clinicians are available to support the officers and are often involved in debriefing law enforcement following a critical incident.
The concept behind the program was the idea that the presence of a trained mental health clinician on the scene can transform the way law enforcement officers deliver services. Having clinicians on staff, rather than on-call or contracted, allows for rapport to build between officers and mental health professionals, which has broader benefits for the officers, the departmental culture, and the community. Abbott was the Framingham program's first embedded clinician.
"I was fortunate to be chosen as the first clinician to do this work in 2003," said Abbott. "It was [Framingham Police] Deputy Chief Craig Davis who had the brilliant idea of bringing a civilian in to do work alongside his officers. All of this is, largely, is due to his creativity, his forward-thinking, and his desire to do things better in his department and for the people we serve."
Davis is now Chief of Police and Director of Public Safety at Regis College.
The award-winning Framingham program is now a model for others. Co-response programs are found in police departments across Massachusetts. Law enforcement agencies from across the United States and around the globe have called on Abbott and her Framingham Police colleagues for guidance on implementing their models. They are currently advising An Garda Síochána, the national police and security service of the Republic of Ireland.
"Dr. Abbott joins us to build this center and to expand these training models at a time when leaders, and families, and communities across the country are calling for change," Covino said. "We are thrilled to welcome her to our faculty, and we are eager to see her influence and impact grow in this important area."
The William James College Center for Crisis Response and Behavioral Health will offer training programs, including certifications, for mental health clinicians, active-duty police officers, firefighters, EMTs, and other public health professionals. Utilizing a highly experiential curriculum, participants will develop the skills to identify, respond to, and support people's mental and behavioral health needs during a crisis.
"In Massachusetts, we are at the forefront, and have been for many years, on how to effectively and safely respond to people in crisis in the community," said Abbott. "I am very pleased to now call William James my new academic home."
About William James College
Founded in 1974, William James College is an independent, non-profit institution and a leader in educating the next generation of mental health professionals to support the growing and diverse needs of the mental health workforce. Integrating field work with academics, the College prepares students for careers as organizational leaders and behavioral health professionals who are committed to helping the underserved, multicultural populations, children and families, and veterans. William James College alumni can be found making an impact in a variety of settings, including schools, the courts, clinical care facilities, hospitals, the community, and the workplace. To learn more about the College, please visit williamjames.edu.
Topics/Tags
Follow William James College
Media Contact
Katie O'Hare
Senior Director of Marketing