William James College and Middlesex Community College Announce Transfer Partnership for Bachelor's Students
By Anne Wilson, Director of Communications
Mar 25, 2022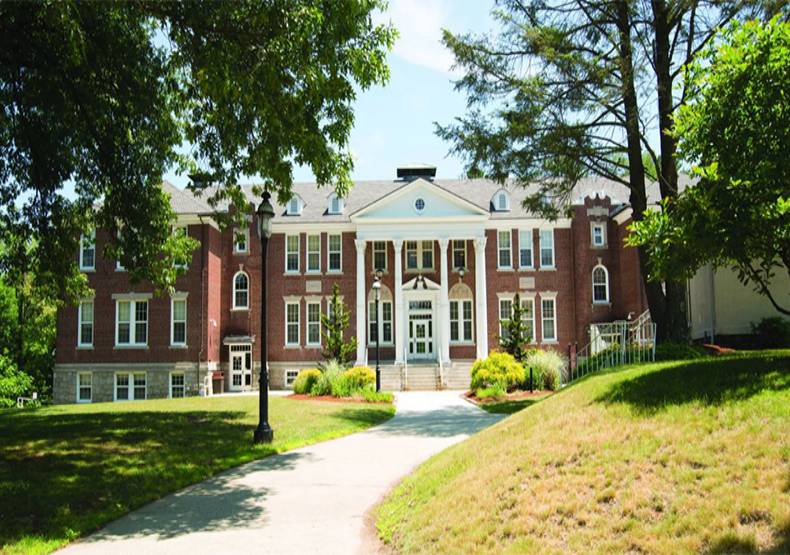 William James College and Middlesex Community College (MCC) have announced a new transfer partnership agreement that will allow Human Services, Psychology and Liberal Arts students to complete their first two years at MCC before transferring to WJC to complete their Bachelor of Science degree in Psychology and Human Services.
"Middlesex strives to set up students for success beyond their time at the college, whether they are looking to transfer to a four-year institution or directly enter the workforce," said Ellen Grondine, MCC's Dean of Education and K-16 Partnerships. "We want students to understand that there are options and support available to them to ensure they are on the right track to reach their goals."
Articulation agreements help make the transfer process easier for students and, because WJC doesn't offer traditional first year courses for Bachelor's students, this partnership creates a unique way for WJC to accept MCC credit and for both schools to further a student's career goals.
"In much of the ways MCC is focused on being the first two years of a college education, WJC is focused on being the second two years of a college education," said MCC's Dean of Liberal Arts Matthew Olson.
To begin bachelor's coursework at William James, students must have completed an associate degree or have earned 60 undergraduate credits. Most classes are online but, for each WJC course, there are two three-hour meetings students are required to attend face-to-face. In a press release, MCC said they're looking at ways to make in-person meeting at WJC easier for students who are used to coming to the Middlesex campuses in Bedford and Lowell. This includes offering courses on MCC's Bedford campus or providing transportation to Newton for some "bridge classes" as students adjust to their new institution.
Middlesex offers a variety of degree and certificate options through which students can earn transferable credits amd explore interests before transferring to a school that provides higher level courses and programs. While studying at MCC, students receive individualized support from professors. This is something they will find at William James as well. The program is cohort based, work friendly, and students receive support and mentoring as they finish their degree.
William James College now has transfer agreements with MCC and with Mount Wachusett Community College. While students from all colleges are welcome in the bachelor's program, transfer agreements guarantee that students who graduated from a partner college with a GPA of 2.5 or higher will be admitted and that their college-level credits will transfer.
"We want to make it as easy as possible for potential students to apply and complete their undergraduate coursework with us and pursue a rewarding career in the mental health field," said Kerri Augusto, Director of Undergraduate Studies at William James College.
Topics/Tags
Follow William James College
Media Contact
Katie O'Hare
Senior Director of Marketing