Women Veterans, the Unsung Warriors and Heroes of the Military
By Jenny D'Olympia, Director, Military and Veterans Psychology, and Train Vets to Treat Vets
Dec 13, 2022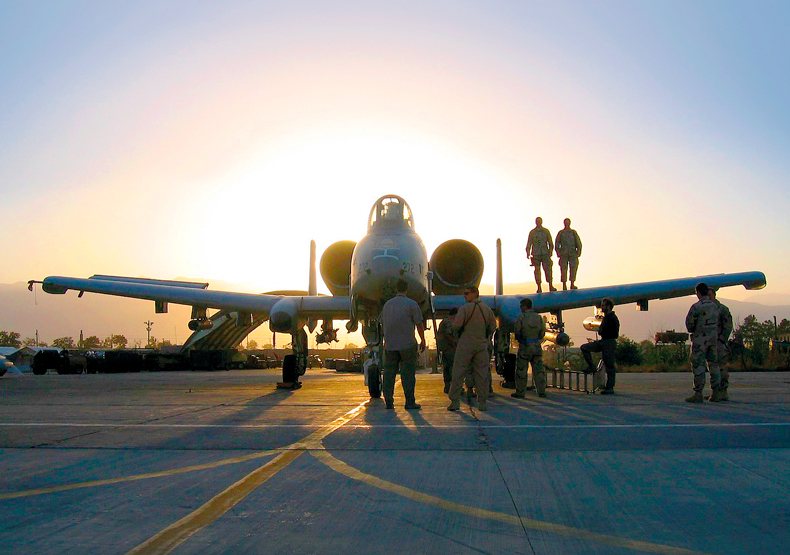 Faculty Viewpoint: Jenny D'Olympia
---
Think of a veteran. Whom do you see? Maybe you think of a relative, or a friend, or someone you have seen in a movie or on the news. It's not likely that the first image that comes to mind is of a woman.
I'm Dr. Jenny D'Olympia, associate chair and assistant professor in the Counseling and Behavioral Health Department and director of the Military and Veterans Psychology and Train Vets to Treat Vets programs at William James College. My family has served in every conflict since the Revolutionary War, a tradition I proudly continued for 9 years as a captain in the United States Air Force in the intelligence field. It's my passion to raise awareness about women veterans and the need for them to be recognized for their courage, strength, and leadership.
When I raised my right hand to join the service, I dreamed of traveling to Europe and learning about the world in a time of peace. Everything changed on September 11, 2001, while I was at Intel school and the military life I signed up for took a dramatic shift. I was immersed in the War on Terror from my first duty station, which was with the least known and most highly trained special operations unit in the world, the Air Force Special Tactics. Though I had never heard of them, I quickly became a member of the team. I traveled to war in support of Operation Enduring Freedom three times, two of which were in Afghanistan.
During my final deployment, over the course of 95 nonstop days, I supported over 76 combat operations, and 35 rescue and recovery missions, with maps, charts, and intelligence data so special tactics operators would be safe from the enemy. I was the first woman intelligence officer to deploy with my team. They treated me like family, regardless of my gender, and I would go to war with them and do it all over again. I was part of an incredible team contributing to a mission to end terrorism.
There are nearly 2 million women veterans, 10% of the total veteran population, over 345,000 of whom deployed into the warzone in the War on Terror. Women have participated in every conflict and, like Deborah Sampson, a brave soldier in the Revolutionary War, some have even passed as men to serve. Until 1973, the US Military was allowed to fill only 2% of positions with women, and they were limited to careers as nurses or spies. Since that time, women have proved indispensable, and as a result, by 2016 all combat restrictions were lifted, opening 100% of military roles to women.
Despite this significant progress, most civilians have no idea of the important roles women play in the military, and they rely on stereotypes in their vision of what a woman veteran looks like and in which jobs they served in the military. As former women service members, we are often judged negatively or depicted as victims, or worse, we are invisible.
I would like to leave you with a story of bravery. The following is an entry from my diary during my first deployment in support of Operation Enduring Freedom.
June 12, 2002

Wow! That was another 16-hour day. It was scary, too. An Mc-130 Talon went down, and for the first few hours we didn't think there would be any survivors. As heartless as it may sound, it is a casualty of war… until you know the people on the planes and the people most impacted by the incident. Their office is 10 feet from ours. I could hear their flight crew cursing the world as they kicked their metal trailer and shouted into the sandy monsoon winds. It was such an intense wakeup call… a ball of fire, secondary explosions, and radio silence. They came up and said aircraft down and that was it. Big ball of fire and aircraft down. Then, the entire voice comms and chat system came alive as everyone was trying to find out the status of the crash and no one was giving any answers. Everyone was afraid to ask if there were any survivors. We were all hoping that someone would relay a sign of life from their location but not a soul would ask. Two hours of coordination, sheer panic, and utter hustle, and we all thought the worst. Hanging on for dear life because those could have been one of our people or even us. The plane left us and will never return, taking with it 3 souls and miraculously sparing the lives of 7. Seven of our heroes walked away with mere cuts and bruises and one broken leg, while 3 gave their lives. Three people will never hear or tell this story. They will never see their families again. They will never get to say goodbye or kiss their loved ones good night. They will never send nor receive another letter wishing them well.
One of the brave souls we lost was a woman veteran hero and the first Air Force woman killed in the War in Afghanistan, SSGT Anissa Shero. Staff Sargent Shero saved the lives of seven men by running through the plane during the crash to make sure all men and cargo were safely harnessed as the plane went down. Her story is only one of many about the brave women who have voluntarily served and continue to serve our country.
It's time for the world to hear the real stories of women veterans, stories that reflect their strength and their bravery, their brilliance and their leadership. It's time for the world to reconsider the image they hold of a woman veteran. If you want to help change the narrative, learn about their stories and share them. Make no assumptions; it's ok to ask, "Have you ever served in the military?"

Dr. Jenny D'Olympia, LMHC, LP, HSP; her husband, Lt Col Morgan D'Olympia, Massachusetts Air National Guard; and their three children, Noah, Austen, and Ella.
Topics/Tags
Follow William James College
Media Contact
Katie O'Hare
Senior Director of Marketing