Colonel John M. Rodolico Awarded William James College Mental Health Leadership Award
By Staff Report
Feb 28, 2019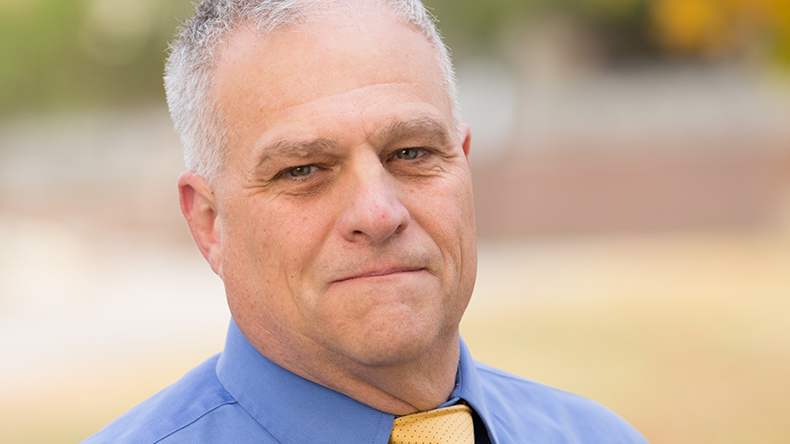 COL. Rodolico, advocate for military mental health, to be recognized at March 6 ceremony for outstanding leadership in service of military personnel, families, and veterans.
FOR IMMEDIATE RELEASE:
NEWTON, MASS. – Colonel John M. Rodolico, psychologist, chief clinical officer for Veteran and First Responder (VFR) Health Care, and director of veteran and military consultation at McLean Hospital, will receive the William James College Mental Health Leadership Award at a ceremony held in his honor at the College on March 6, 2019.
"Colonel John Rodolico, a psychologist and advocate for military mental health, is a pioneering professional who has served as a clinician, teacher, and administrator, and has led others in this work to create positive, lasting change for veterans, service members and military families," said Dr. Nicholas Covino, president of William James College. "At a time when there are more than a million active duty service men and women, and when more than a quarter of veterans returning from service experience a need for mental health services, this leadership is needed more than ever. William James College is honored to recognize Colonel Rodolico and his outstanding contributions."
An army reservist, COL. Rodolico was twice deployed to Iraq as the executive officer of a Combat Stress Medical Company. He also previously served as Deputy Commander of Clinical Services for the Massachusetts National Guard, Medical Command, where he spearheaded many projects dealing with suicide, substance use, and resiliency, and now serves as State Surgeon of the Massachusetts National Guard, where he is responsible for overseeing medical issues and medical training for the members of the Massachusetts National Guard.
William James College is home to The Military and Veteran Psychology (MVP) program, a unique, coordinated array of efforts designed to train culturally-competent mental health professionals – veterans and civilians alike – to provide services to military service members, veterans, and their families. The program also aims to provide a supportive community on campus for student veterans, family and friends of military personnel, and for those interested in working with veterans and military families.
The College also houses Train Vets to Treat Vets® (TVTV), which provides training to veterans enrolled as students at the College to become clinicians effective in working with veteran populations. The program also offers state-wide training conferences for mental health professionals to expand awareness of veterans' mental health needs. TVTV is funded by the Massachusetts Department of Veteran Services. The College currently has more than 45 military and 20 civilian students enrolled in the MVP and TVTV programs
The William James College Mental Health Leadership Award recognizes outstanding contributions by individuals or teams working to improve mental health and behavioral health in their communities or across complex organizations. The award ceremony will take place in the William James College Atrium, 1 Wells Avenue, Newton, on Wednesday, March 6, from 6:30 to 8:30 PM. It is free and open to the public, but RSVP is required.
---
About William James College
Founded in 1974, William James College is an independent, non-profit institution and a leader in educating the next generation of mental health professionals to support the growing and diverse needs of the mental health workforce. Integrating field work with academics, the College prepares students for careers as organizational leaders and behavioral health professionals who are committed to helping the underserved, multicultural populations, children and families, and veterans. William James College alumni can be found making an impact in a variety of settings, including schools, the courts, clinical care facilities, hospitals, the community and the workplace.
Contact
Anne Wilson
Director of Communications
William James College
617-564-9429
anne_wilson@williamjames.edu
Topics/Tags
Follow William James College
Media Contact
Katie O'Hare
Senior Director of Marketing