William James College Awarded $1.6M Through HRSA's Behavioral Health Workforce Education and Training (BHWET) Program for Paraprofessionals
By Staff Report
Sep 27, 2021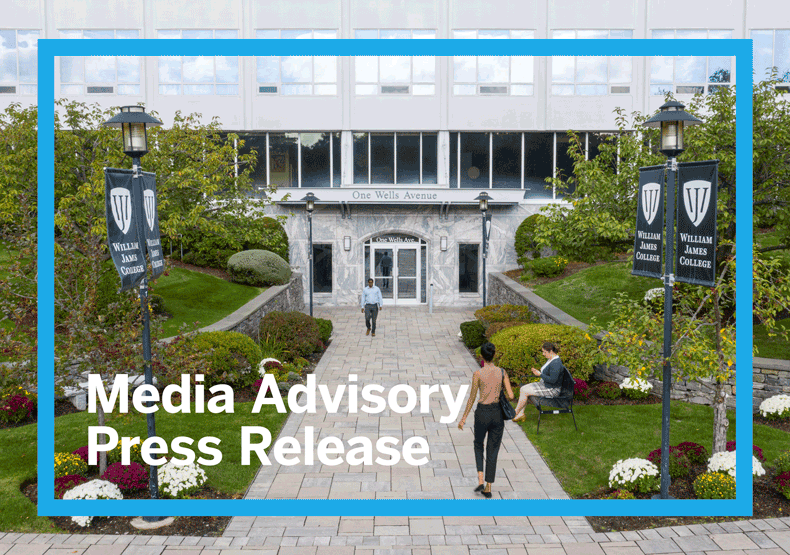 FOR IMMEDIATE RELEASE
NEWTON, Mass., September 27, 2021 — William James College, a leader in behavioral health workforce development, has received a $1.6 million grant from the Health Resources & Services Administration (HRSA) to expand the College's Behavioral Health Service Corps℠ and train pre-bachelor's level students for roles as community health workers and other paraprofessionals committed to serving children, adolescents, and transitional-aged youth in unserved and underserved communities. The William James College Community Health Workers (CHW) Training Program provides paid work opportunities along with courses that prepare paraprofessionals for the Commonwealth's Community Health Workers Certification exam.
"This is truly an exciting initiative for William James College. It reflects our long-standing mission to recruit and train future generations of behavioral health providers," said Dr. Gemima St. Louis, associate vice president for Workforce Initiatives and project director for the College's new BHWET programs. "This HRSA-funded award will allow the College to establish a reliable, continuous pipeline of trained paraprofessionals to address existing gaps and meet the projected demand for culturally responsive behavioral health and substance use services in the communities that we serve."
The grant, which was awarded through HRSA's Behavioral Health Workforce Education and Training (BHWET) Program for Paraprofessionals, will offer stipends and tuition to 112 paraprofessionals over four years. Paraprofessionals enrolled in the program will complete Community Health Workers certification training, which will be co-led by William James College and Justice Resource Institute, and they will engage in professional development activities, receive career ladder and job placement counseling services, and participate in a year-long field education experience at several health centers in underserved communities. Partnering agencies include Brockton Neighborhood Health Center, Child & Family Services, Community Healthlink, Justice Resource Institute, Northeast Family Services, North Shore Community Health, North Suffolk Mental Health Association, and YOU, Inc. (an affiliate of Seven Hills Foundation).
The $1.6M award will be distributed over four years. The College received $566,000 for this, the first year, which includes funding to support the launch of the program and address technology updates.
"I wish to congratulate Williams James College for receiving a $566,000 Health and Human Services Training Grant from the Health Resources and Service Administration," said Congressman Jake Auchincloss, (D, MA-04). "With this award, William James College will be better equipped to educate and prepare the next generation of leaders in the mental health sector, better serving children and youth throughout the Commonwealth."
The BHWET Program for Paraprofessionals is administered by HRSA's Bureau of Health Workforce (BHW). BHW creates programs designed to improve the health of people who need it most by building the workforce and connecting skilled health care providers to communities in need, or shortage designations, nationwide. These high-need areas include Health Professional Shortage Areas (HPSAs) and Medically Underserved Areas/Populations (MUA/Ps).
"There is a significant shortage of community health workers and other paraprofessionals who are equipped to meet the mental health and substance use needs of individuals and groups from historically marginalized backgrounds," said St. Louis. "This grant expands the College's capacity to train paraprofessionals to provide high quality and culturally-informed behavioral health services to children and families in high-need and high-demand areas."
The paraprofessional grant is the secondBHWET grant awarded to the College. William James College also recently received a $1.9 million grant to expand experiential training opportunities for master's and doctoral level students.
Workforce Development at William James College
The William James College Center for Workforce Development oversees Workforce Development Initiatives aimed at bridging the needs of organizations, the profession, and the community by providing high quality education and training programs to prepare students to meet the demand for culturally competent behavioral health care.
BHWET is the newest initiative offered under the auspices of the Center. Other programs include The PATHWAYS Program, a unique campus-community collaboration between William James College and urban school districts, and the Behavioral Health Service Corps℠, a paid service year for recent college graduates that provides entry-level career experience in behavioral healthcare along with credits towards a master's degree in Clinical Mental Health Counseling, are also Center initiatives.
About William James College
Founded in 1974, William James College is an independent, non-profit institution and a leader in educating the next generation of mental health professionals to support the growing and diverse needs of the mental health workforce. Integrating field work with academics, the College prepares students for careers as organizational leaders and behavioral health professionals who are committed to helping the underserved, multicultural populations, children and families, and veterans. William James College alumni can be found making an impact in a variety of settings, including schools, the courts, clinical care facilities, hospitals, the community, and the workplace. To learn more about the College, please visit williamjames.edu.
Contact
Anne Wilson, William James College, 617-549-1969, anne_wilson@williamjames.edu
Topics/Tags
Follow William James College
Media Contact
Katie O'Hare
Senior Director of Marketing