Organizational and Leadership Psychology Department Welcomes New Leadership Team
By Josh Rizkalla
Oct 26, 2021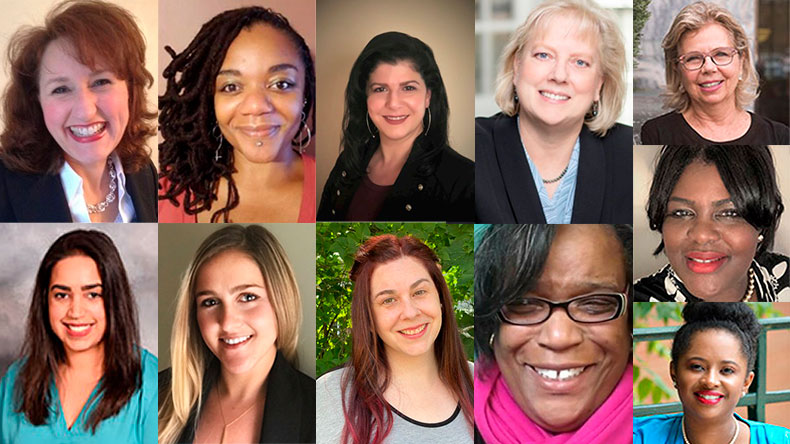 The William James College Organizational and Leadership Psychology department announced several leadership changes this fall, welcoming both new and familiar faces. Dr. Suzanne Devlin, who joined William James College in 2017 as a core faculty member, has been named department chair.
Devlin also served as associate director of Field Placement from 2018 to 2019 and, starting in 2019, as assistant director of the Leadership PsyD program. As department chair, she plans to increase efforts to recruit a diverse student body and will maintain a climate that is inclusive and encourages faculty and student engagement, participation, and innovation, and promotes collaboration.
"We involve students and faculty because those who are recipients of the change should be part of the research. Feedback is a gift, and we want to be responsive rather than be reactive to it," Devlin said.
Devlin came to William James College with over 15 years of experience as both an internal and external consultant. She has served as a human resources leader within non-profit and corporate environments with experience in a variety of industries including telecommunications, software development, healthcare, and education.
Devlin will also serve as co-director of the Leadership Psychology PsyD program, a role now shared with Leadership PsyD alumna Dr. Brandi Derr. Derr also has an extensive background in human resources. She previously served as Director of Strategic Planning for LGBTQ Boston Senior Housing Inc.; Director of Community Partnerships and Outreach for the Institute for Black and African American Mental Health; and Director of Programs for Rogerson Communities, Adult Day Health Programs, a non-profit providing medical modelled support to elders and adults with disabilities.
Dr. Darlene Piva, a member of the faculty, will direct the Organizational Psychology master's program. Like Derr, Piva is an alumna of the Leadership PsyD program. She has led teams in process improvement, technology implementation, mission and goal setting, and teambuilding within the financial industry, and she has experience serving as a program manager and a talent development professional in senior level management.
Dr. Kris Taylor is director of the newly launched School Leadership graduate certificate. Taylor, who is also the Director of Diversity, Equity, and Inclusion (DEI) and Program Development for Teachers 21 at William James College, has extensive background as an educator, academic coach, and as principal of a large K-8 school in Boston.
Dr. Lynne Richer joins the OLP Field Placement office as senior associate director, bringing 25 years of experience in organizational development as an internal and external consultant. Amber Beland, MA, a current student in the Leadership PsyD program was named associate director of field placement. Dr. Neesha Daulat, associate director of Field Placement, has been named chair of the Departmental Research Committee. Finally, Dr. Erika Heilman, also a Leadership PsyD graduate, will serve as director of the Neuroscience of Leadership concentration.
Faculty continuing in their roles include concentration leaders Dr. Tuesday Cooper, director of the Leading Non-Profits and NGO concentration and Dr. Carlene Caldwell, director of the Talent Management concentration. Suzanne Boulos, MA, MBA, remains in her role as director of the Graduate Certificate in Executive Coaching (GCEC) program.
Topics/Tags
Follow William James College
Media Contact
Katie O'Hare
Senior Director of Marketing